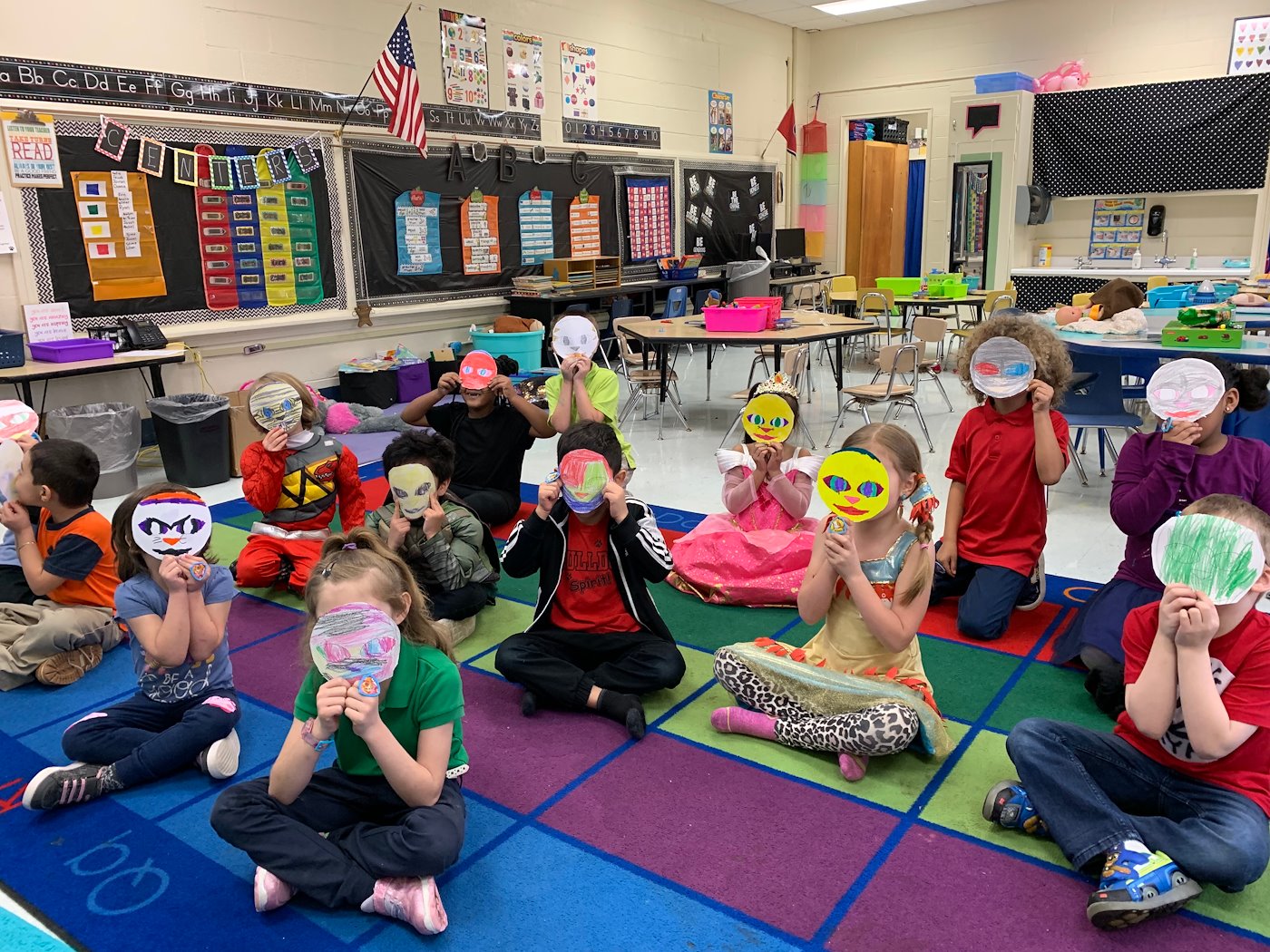 "It was so special to have Julie Fortenberry read to several classes of Kinder and 1st grade students. The students were so excited to share their cat masks, participate in the story and learn about how to draw emotions. They also learned about writing "What if…" stories and best of all, saw that it's okay to be shy! Teachers observed that their time with Ms. Fortenberry was more than just reading a book. The interaction corresponded to Reading, Writing, Social and Emotional, and Speaking and Listening standards. We can't recommend taking part in a presentation with Ms. Fortenberry highly enough!"
-- Tracey Rowley, Educational Technology Integration Specialist
Instructional Technology Dept., Tucson Unified School District
Thank you to DuPont Elementary for sending this photo!